Archibald George Kellaway, son of William Walter Kellaway and Emmeline Harriette Brown, trained as a Post Office telegraphist in Bristol England and then, in 1902, transferred to the Natal Government as a Post Office telegraphist in Durban. See Freshwater and Bristol Kellaway Families.

Archibald G Kellaway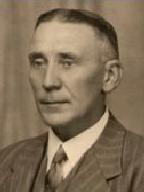 In 1907 he moved to the Engineering section of the Post Office in Pietermaritzburg, where he married Gertrude Glover (1888-1970), the daughter of a jeweller. He rose steadily in the South African Post Office, was the engineer in charge of the automation of the telephone system in Johannesburg and was in charge of the engineering section in Windhoek, German West Africa (now Namibia) during the First World War. He retired in 1939 as Divisional Engineer of the Eastern Cape, in Port Elizabeth.
His only child, Elaine Ashley Kellaway was born in Pietermaritzburg and trained as a music teacher of piano and violin.
In the thirties however, she took up flying, discovered that she had a natural aptitude, and qualified as a pilot.
Elaine Ashley Kellaway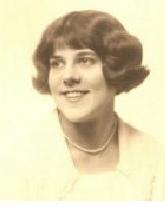 At the outbreak of the Second World War in 1939 she was commissioned as a Captain in the South African Air Force and became a flying instructor at Roberts Heights in the Transvaal where she was engaged in training pilots from the British Commonwealth for military duties.
After the war she was offered a post with the South African Airways but declined as the position did not involve flying.
She had a decisive and dominant personality and she never married but she might well have done so had not a young pilot been lost in operations in the Far East against the Japanese.