Gwen Kellaway was born on 19th August 1887 in Melbourne, Australia. She was the eldest daughter of Rev. Alfred Charles Kellaway M.A and his wife Ann Carrick Halliley née Roberts. Gwen received a strictly religious upbringing.

Gwen was a pupil at Melbourne Girls Grammar School. She started in 1899 in the equivalent of Year 6 and finished in 1905. She was a very strong student and features on the Honours List from 1899 through to her completion of schooling. She won a scholarship to Trinity College and completed her BA and Dip Ed in classics and comparative philology at Melbourne University in 1910. Gwen was conferred her BA and Diploma in Education by the University on 12th June 1911.

The school magazine records several visits to the school to speak to the girls – each time recording that she was home on furlough from her missionary work in India. There is some description by the girls of her addresses to them HERE.

Her Father had become Minister at All Saints Anglican Church, Northcote in 1901 and it was the Community of All Saints Church, Northcote who supported Gwen when as part of the Church Missionary Society she went to Southern India as a young woman departing on 8th October 1912. She served there, with great distinction, as an evangelical educator in the State of Travancore (now part of Kerala) for 35 years between the 1912 and 1946 when she retired in Melbourne, Australia.

Gwen first taught in two schools in Kerala. Buchanan Institution Girls′ High School in Pallom and Baker Memorial Higher Secondary School in Kottayam town. Both schools are in Kerala′s Kottayam district, India′s first 100 per cent literate district.
| GWENDOLINE JANE KELLAWAY | Kerala Region |
| --- | --- |
| | |
| The young Gwen Kellaway | Kerala, Southern India |


Every women of the Mar Thoma Church above the age of 18 years is a member of the Sevika Sanghom. The need for empowering and educating women workers was realised early. The Vanitha Mandiram, the Bible school run by the Sevika Sanghom was established in 1925 at the headquarters of the Sanghom.

The long low, low tiled building is the Vanitha Mandiram (meaning Women′s Home), of which Gwen was the founder principal. The building itself was built with the help of her friends, and, of course, generous donations from All Saints Northcote.

There are many references in the Northcote Parish Paper to Gwen and the difficulties faced during the building of the Vanitha Mandiram in 1924. These references to Gwen can be read HERE.

Vanitha Mandiram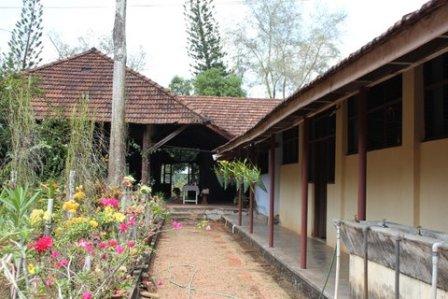 The Women′s Home
It was a school which trained women in Bible Studies and in home–making, the Mandiram was central to the women′s fellowship of the Mar Thoma Church. Gwen spent 23 years here during which time she learned to read and write the local language Malayalam. She even wrote a Malayalam handbook for Mandiram students. That shows a very high level of proficiency. It would be wonderful to know if any copies of this still exist and to find a copy of the book.
The sole known copy of her writing is a pamphlet in English currently kept at the National Library of Australia, Canberra. It is called "Love Endureth : The story of an Indian woman who counted it all joy to suffer for Christ's sake" by G. Kellaway.
Also many of Gwen′s missionary papers, as well as a diary belonging to her sister Katherine (Kitty) Kellaway, have been lodged in Australia as follows: 'Kellaway, Miss Gwen – India (Life and Career)', Melbourne: State Library of Victoria, Church Missionary Society of Victoria records, MS 13606 Box 24 Folder 3, 1911–1972. I understand that some of these papers may be in Malayalam, unfortunately however photocopying is not permitted so these papers cannot be studied or translated outside the library.
This portrait of Gwen hangs in the central hall of the Mandiram. There is also a portrait of her successor, Mariam Samuel, who was her student in Baker School, Kottayam, and later, at the Mandiram.
| Gwen Kellaway | Mariam Samuel |
| --- | --- |
| | |
| Portrait of Gwen at the Mandiram | Portrait of Mariam at the Mandiram |
Later, the Mandiram built a library and, befittingly, named it as a tribute to the Melbourne born missionary whose distinguished services, deep Christian devotion and hard work were remembered with gratitude. The library and the Mandiram are part of the campus which also houses the HQ of the Mar Thoma Suvisesha Sevika Sanghom (the women′s fellowship).
The campus is in Tiruvalla, Pathanamthitta district, Kerala, India.
Vanitha Mandiram Library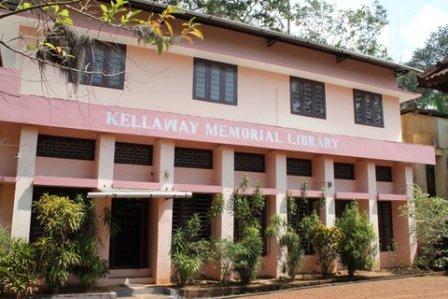 The Kellaway Library
Gwen retired in 1946 and settled in Upwey a suburb of Melbourne. She named her home "Mandiram". Mandiram, Upper Fern Tree Gully now being 6, Morris Road, Upwey.
Gwen and John Kellaway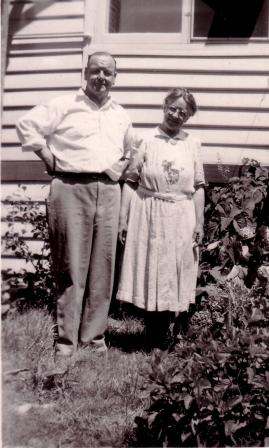 Gwen Kellaway with her brother John Carrick Kellaway after her retirement to Upwey, Melbourne.
Gwen died on 28th August 1972 in Melbourne and is commemmemorated by this gravestone in Burwood Cemetery
Gwendoline Jane Kellaway Gravestone

Burwood Cemetery, Melbourne.
With thanks to Mathew T. George for this photograph.